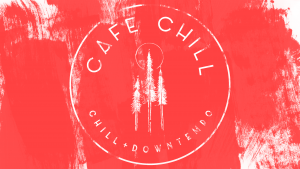 Café Chill is now available to public and community radio stations as the flagship program from KNHC Productions.
Also available by FTP Download on request. Contact Creative PR to sign up.
—
Demo
Programming / Operations
OVERVIEW: Café Chill is Public Radio's weekly curated chill mix, produced by KNHC Productions in Seattle (at the studios of C89.5 FM). Your curator and host is Seth Bolin. Café Chill targets the younger demographic that can be challenging for most public radio stations.  As a result, Café Chill is a great way to develop a younger, more diverse audience.
CLOCK: Café Chill is newscast compatible and includes 2 fixed cutaways:
– 00:00 Billboard
– 00:01 News Hole: Optional, for NPR News
– 00:06 Segment A
– 00:20 Optional Break #1: 60 sec for underwriting
– 00:21 Segment B
– 00:40 Optional Break #2: 60 sec for underwriting
– 00:41 Segment C
– 00:59 (end of show)
BROADCAST TERMS: The standard terms for PRX are available here. Each program must air within 14 days of the release date.
Promotions
On-Air Promos
CUSTOM PROMOS: If your station would you like a custom promo or a custom tag, please contact Richard J. Dalton at rjdalton (at) seattleschools.org to arrange this.
WEEKLY PROMOS: Sent with the program on a weekly basis, 30 seconds.
EVERGREEN PROMOS: Evergreen promos with room for a tag are provided. Click here to download.
Local Underwriting
SELLING POINTS: This program targets a diverse millennial and gen-x demographic, and their adjacents.
On-Air Fundraising
CUSTOM PITCHES: We provide 2 evergreen pledge drive-friendly programs per year. It includes, in addition to the newshole, two 3-minute breaks with a hand off. Please contact us in advance for delivery. If you need more than 2, ask!