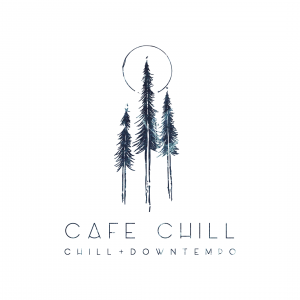 Café Chill is now available to public and community radio stations as the flagship program from KNHC Productions.
Distribution
—
Demo
Programming / Operations
OVERVIEW: Café Chill is Public Radio's weekly curated chill mix, produced by KNHC Productions in Seattle (at the studios of C89.5 FM). Your curator and host is Seth Bolin. Café Chill targets the younger demographic that can be challenging for most public radio stations. As a result, Café Chill is a great way to develop a younger, more diverse audience.
VERSIONS: Your choice of: (a) segments separated into separate files (like in clock below); or, (b) one 59-minute file.
CLOCK: Café Chill is newscast compatible and includes 2 fixed cutaways:
– 00:00 Billboard
– 00:01 News Hole: Optional, for NPR News
– 00:06 Segment A
– 00:20 Optional Break #1: 60 sec for underwriting
– 00:21 Segment B
– 00:40 Optional Break #2: 60 sec for underwriting
– 00:41 Segment C
– 00:59 (end of show)
BROADCAST TERMS: The standard terms for PRX are available here.
Promotions
PROGRAM LOGOS: circle // no outline // landscape 1 // landscape 2 // transparent
HOST PHOTOS: Seth Bolin
BRIEF DESCRIPTION FOR AUDIENCE: Filling your radio waves with good vibes and too much coffee, Café Chill is Public Radio's weekly chill mix, curated and hosted by Seth Bolin. Café Chill provides a wide mix of music ranging from instrumental hip-hop and future bass, to ambient techno, chill wave and vapor wave.
BRIEF HOST BIO:

Seth Bolin is the host and producer of Café Chill, focusing heavily on the ever-growing world of down tempo, instrumental and independent electronic music.
Prior to the birth of Café Chill, Seth spent eight years playing and producing with many electronic artists and honing in on his own musicianship. From these relationships sprouted a deep love for spreading and showcasing the works of newly formed, rarely heard or up-and-coming electronic artists.
Outside of the show, Seth balances audio production and often takes short backpacking trips as a way to disconnect and get his eyes off the screen.
On-Air Promos
CUSTOM PROMOS: If your station would like a custom promo or a custom tag, please contact Richard J. Dalton here to arrange this.
Local Underwriting
SELLING POINTS: This program targets a diverse millennial and gen-x demographic, and their adjacents.